Latest Research
19th Century Masterfile
---
Niles' Weekly Register Now Available in 19th Century Masterfile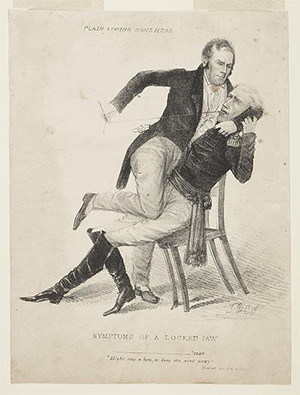 Volumes 1-75 of Niles' Weekly Register are now included in our 19th Century Masterfile.
The Weekly Register (1811-1849) was valued in its own time for offering unbiased national and international reporting, including weekly accounts of politics, society, agriculture, science, and more. Even at the time these articles were published, people understood the significance these primary sources would have for future researchers.
A few testimonials from that time illustrate its significant contribution to society:
"A complete acquaintance with the spirit if the political world, and to the future historian, the Register will be an inestimable treasury of the most authentic and ample materials for the history of this country."-From the Charleston (S.C.) Mercury, 1839-1840."Niles' Register is essentially useful as a book of reference, and is now a standard work of all principal libraries in the United States."-From the Ohio Republican, 1839-1840.
Within these 75 volumes, are over 150,000 citations linking to full text results from HathiTrust. Marlene Hurst, editor at Paratext, standardized and developed a vector analysis to match the newspapers with the proper page number and dates, thus allowing the citation to link to the full text article in HathiTrust.
A few titles pulled from the Niles' Weekly Register:
Bill authorising the purchase of Mr. Jefferson's library
Scalps - in demand at St. Augustine – quotations
Cures - remarkable instance of recovery from insanity
Counterfeiters - gang broken up
Prussia - proclamation issued by the king on declaring war against Napoleon
Abdication - of Napoleon, emperor of the French - again in 1815, first report with editorial remarks
The Weekly Register stood on a podium where other newspapers could not dare reach. Both competitors and the public knew and valued the depth of information. Today, researchers from cross-disciplinary fields can extract vital information for their research.