Latest Research
19th Century Masterfile
---
The Fall and Rise of Algernon Graves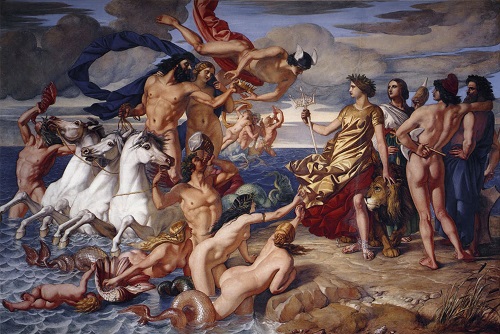 The most carefully indexed record of British art exhibitions in the 19th Century was the result of a decidedly unartful fall. A Londoner carrying bottles of wine for his uncle slipped on some ice barely half a mile from home, employing his corporeal frame to protect the potables.
Though his knee was destroyed, the wine was saved. His convalescence would offer abundant opportunities to explore new projects with exhibition catalogues he had on hand for a different project.
Inspired by time and frustration, Algernon Graves had the insight to alphabetize and standardize records of art shows, adding contextual detail and biographical information including the artist's specialty, names of works, medium, contributors, passages/quotations, artist address, and much more data invaluable to researchers.
Graves' Indexes to Art Exhibitions 1760-1912 is now available in 19th Century Masterfile. These indexes offer the researcher opportunities for:
Tracking the migration of artists to different neighborhoods.
Analyzing gender bias in subject matter and placement of works by female artists.
Gaining insight into popular themes adopted by artists.
Tracing the celebrity of public figures through exhibitions
Start searching Graves' Indexes to Art Exhibitions in 19th Century Masterfile today.