Sharpe Online Reference Content Added to Reference Universe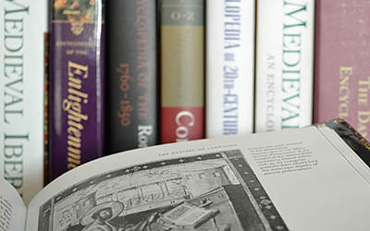 Paratext is pleased to announce that all of the reference works from the Sharpe Online Referencecollection have been added to the nearly 50,000 scholarly subject encyclopedias and other scholarly reference titles accessible via the Reference Universe service.
Sharpe Online Reference (SOLR) includes the titles that make up the U.S. and Global History and Culture collections. SOLR brings together award-wining subject coverage, the convenience and flexibility of online research and a fresh new approach to digital content ownership.
Diana McDermott, Vice-President and Director of Marketing and Sales for SOLR, says "We are delighted that the thousands of authoritative, accessible articles available on Sharpe Online Reference will now be easily discoverable on Reference Universe. We are confident that through this partnership students will find exactly the information they need and librarians will be pleased with increased usage of their resources."